Meet the At-Large Board Candidates
About the Election
According to NYSAR3's by-laws, the four At-Large Board Members are elected by the general membership; two each year, for two-year terms.
Electronic voting (including a write-in option*) for the two open seats will begin on Monday, November 4th at 12:00 pm and will close on Wednesday, November 6th at 12:00 pm.
You will receive an email message containing poll access information unique to you on Monday, November 4th. We will be unable to provide you with replacement ballot access information so please do not delete or lose this message.*** Be sure to check your spam filter if you do not see the email in your inbox.
For members attending the
conference
, a computer kiosk will be made available for the duration of the conference.
Votes will be tallied and announced at NYSAR3's Annual Meeting on Wednesday, November 6th.
Your vote in the NYSAR3 Annual Election is very important. The Annual Meeting is the only opportunity for members to fill At-Large seats. Even if you are unable to attend the Annual Meeting in person, please be sure to cast your vote electronically and support our nominees.
*Note: If you choose to write-in a candidate, it will not be visible to other voters - so we will tally multiple write-ins for the same person.
Candidates
Greg Hancock
Deputy Commissioner
Town of Islip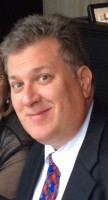 My name is Greg Hancock. I am currently serving as an At-Large Member of the NYSAR3 Board of Directors and have been for the last two years, where I serve as Membership Chair. I am also one of five NYSAR3 Board Members who serve on the Board of the NY State Solid Waste Federation.
In my "day job" I have been working as Deputy Commissioner of the Town of Islip Department of Environmental Control since 2012. However, I have been working in various Departments and capacities at the Town of Islip for over 36 years. Islip consists of an area of approximately 163 square miles and is home to approximately 336,000 residents.
Early on in my career, I was running the Office of Constituent Service at approximately the same time when the Islip Garbage Barge was all over the news, and the importance of recycling took on a much higher profile in our collective lives. In fact, I wrote my Master's Thesis on the need for government to require the use of recycled paper to help push the open market to develop more recycled products. I am excited to continue in helping to get the recycling message out to more people, to help expand on the resources available on our website, to increase our membership and work with our members and partners to advance our legislative agenda. I look forward to continuing to serve on the Board of NYSAR3. Thank you for your support.
Lorinda Hill
Retired
Rockland County Community College
It has been my privilege and honor to be a member of the NYSAR3 Board of Directors for the last six years. In that time I have served as the chair of the College Council Committee overseeing grant awards to member schools to help them implement innovative projects highlight the 3R's as well as composting.
I have also served as a member of the Green Schools Committee evaluating proposals for grants to help the next generations of planetary steward implement and advance their environmental projects. And now, as the chair of the Green Schools Grant Committee I want to bring the same zeal to K -12 project funding.
I've also served on the Organics and the Textile Committees working with our other members and industry professionals to reduce the amount of these commodities that go to landfills.
This work has been some of the most exciting, demanding, and fulfilling endeavors of my career and I love every minute of it. I'd like to think I've contributed in some small way to all the strides NYSAR3 has helped to bring about in New York. Even my children, grown though they may be, have taken up the challenges of sustainable behavior, having no qualms about educating others where they live and work!
But our work is far from over. And now that I am retired from a 24-year career in sustainability including Rockland Community College and Cornell Cooperative Extension I am anxious to continue focusing that energy to serving the needs of New York and our membership as an at-large board member.
Ryan Licata
Refuse Control Officer
Town of Amherst Office of Refuse Control
I have been involved in solid waste and transportation for over 15 years now; ever since I was young, garbage trucks and "garbage men" fascinated me. I spent 5 years managing the hauling of recycling and solid waste materials to various points around the country for a large logistics firm based in Buffalo, NY. I finally got my chance to put my interest in garbage trucks to good use in 2009 and accepted the position of Refuse Control Officer for the Town of Amherst. I now manage the residential pick up, processing, and disposal of solid waste and recyclables (including yard debris and organics) in our town (population 126,500). I also work with various youth and citizen groups, educating them on techniques for successful recycling in their homes and businesses. We have done presentations in schools, along with lectures and demonstrations during community events to help raise awareness about pertinent issues affecting our residents. My job is my passion and I love every minute that I get to spend doing it as I believe we need to care more for, and about our environment not only for us, but for our future generations (I have 3 children with my Wife, Jill). I am constantly learning through seminars, classes, and reading any industry literature I can get my hands or eyes on to further educate myself on what is current and relevant in our field. I never miss a chance engage in conversation, or interact on social media with someone about recycling or any other related "3Rs" matters. I am constantly striving to become one of the leading minds in WNY and throughout New York State in regards to solid waste management and the protection of our planet and its vital resources.
Ted Osborne
Ted Osborne is President of T. Osborne Consulting & Brokerage. He has 27 years of experience in municipal and private solid waste & recycling management in New York, Pennsylvania, and Ontario. He formally served as member of the the board of directors of the New York State Association for Solid Waste Management (NYSASWM) and the New York State Association for Reduction, Reuse & Recycling (NYSAR3). He received NYSAR3's man of the year award and numerous commendations from the Chautauqua County Legislature. I am a founding member of the New York State Product Stewardship Council.
Renee Panetta
Recycling Coordinator
City of Troy
Renee Panetta is the Recycling Coordinator for the City of Troy, NY. She is facilitating implementation of the City's first Comprehensive Recycling Analysis, and is developing strategies for standardization and equalization of materials management citywide. She oversees the Solid Waste Advisory Board, an effort that promotes collaboration with the city, community partners and residents. This board is increasing stakeholder engagement and she plans to leverage this opportunity to expand diversion techniques; with both an eye toward environmental justice and advancement of sustainability, while decreasing the City's tipping fees by reducing solid waste generation. Previously, she served as the Recycling Coordinator for Guilderland Central School District, where she organized the District's Recycling Extravaganzas (averaging 60K+ pounds diverted per semi-annual event), developed curricula, provided classroom visits, and partnered with a broad range of stakeholders.