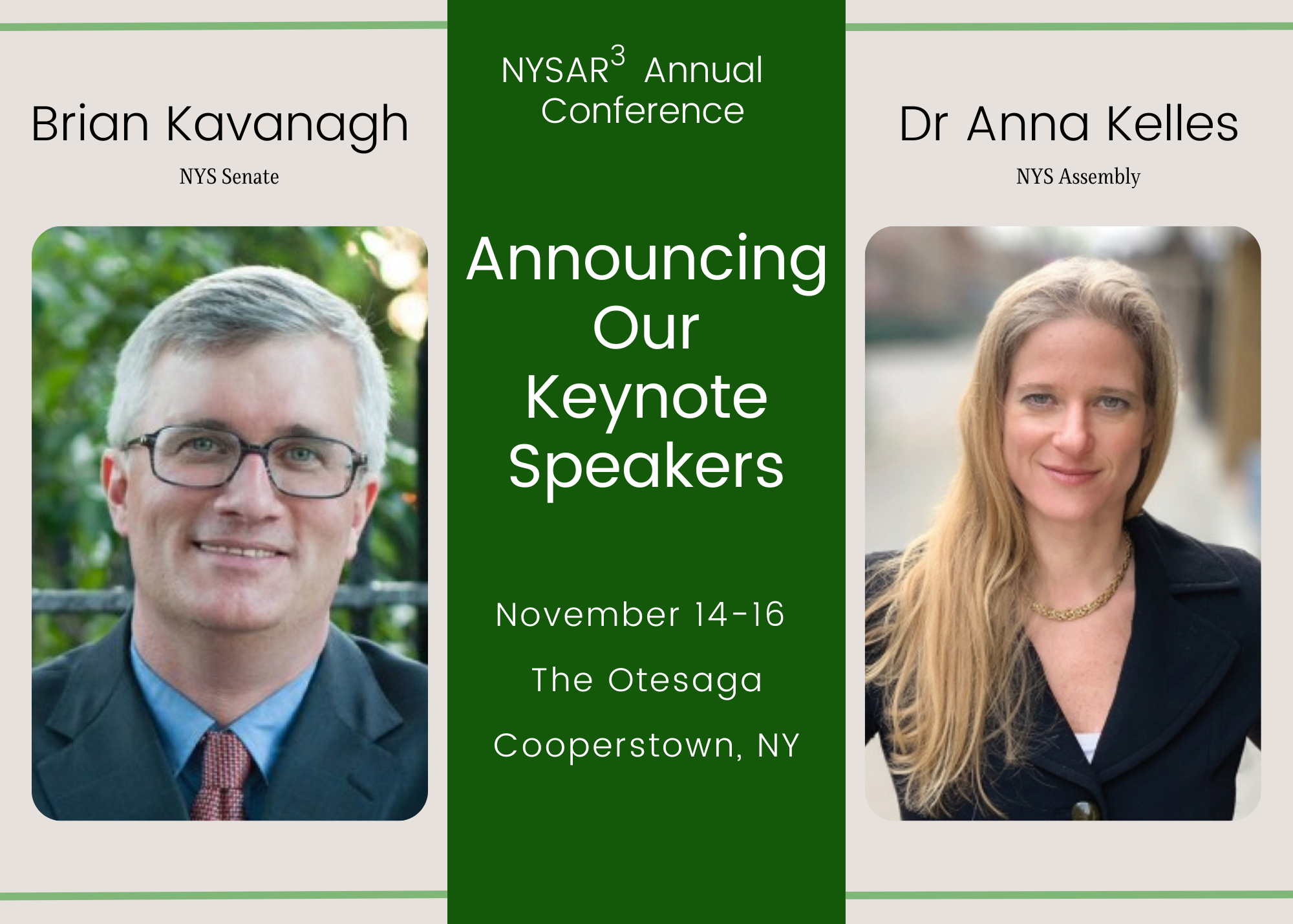 NYS Senator Brian Kavanagh
Chair, Housing, Construction and Community Development; Member, Committee on Environmental Conservation; 27th Senate District; Lower Manhattan
State Senator Brian Kavanagh is the chair of the Senate Housing Committee. He represents more than 330,000 residents in New York's 27th State Senate District. Brian was first elected to the Senate in 2017 after representing the 74th District on Manhattan's East Side in the State Assembly, where he was elected to six terms, beginning in 2006. His work has focused on affordable housing, gun violence prevention, environmental sustainability, democracy and open government, and economic and social justice.
NYS Assemblymember Dr. Anna Kelles
Chair, Subcommittee on Agricultural Production & Technology; Member, Committee on Environmental Conservation; 125th District; Tompkins and Cortland Counties
Dr. Anna Kelles represents the 125th District in the New York Assembly, including Tompkins County and the southwest of Cortland County. Assemblymember Kelles has been a staunch champion of criminal justice reforms, housing affordability and accessibility, climate change solutions, and natural resource preservation. She currently sits on the Environmental Conservation, Agriculture, Corrections, Mental Health, Health, and Housing committees. Prior to serving in the Assembly, Kelles served on the Tompkins County Legislature from 2015 to 2020. Dr. Kelles earned a dual bachelor in Biology and Environmental studies in 1997 from Binghamton University and a PhD in Nutritional Epidemiology in 2008 from The University of North Carolina - Chapel Hill.
Read Dr. Kelles' full biography here: Dr. Anna Kelles Biography
Reach out to Assemblymember Dr. Anna Kelles: KellesA@NYAssembly.gov