Annual Conference & Trade Show
Join Us November 14-16, 2023!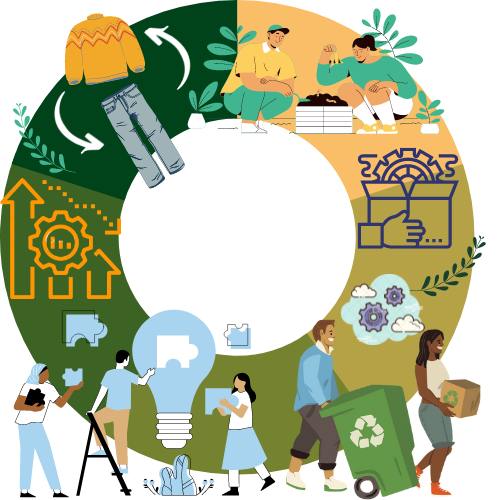 The 34th Annual Conference & Trade Show
Otesaga Resort Hotel, Cooperstown, NY
NYSAR3 is pleased to offer our membership and networks the opportunity
to continue expanding their knowledge and receive pertinent information
with regards to our industry. NYSAR3 members receive discounted
conference rates ($50+ Savings)
Registration Now Open!
Early Bird Registration is now available through October 2, 2023. Visit our REGISTRATION page to register now!
Book Your Stay
Rooms are available at the historic Otesaga Resort Hotel
Two ways to reserve:
Guests can call the Reservations Office at 866-494-0085. Mention the group name "NYSAR3" and dates to get the special rate
Guests can go to Otesaga.com 24/7 and use online code 3862015 (please note this code is only for online and cannot be used when calling)
Exhibitor and Sponsor Opportunities
Sponsor and exhibitor benefits include:
Networking with public and private sector reduction, recycling, reuse and materials management professionals

Interactive in-person vendor show

Modest booth and sponsorship costs

Timely technical and educational session topics

Planned events and breaks in the exhibit hall to promote networking

Bask in the luxury the Otesaga resort provides
Visit the nearby Baseball Hall of Fame

Exhibitor/Sponsor exposure before, during and after the event

Check out the brochure for more benefits
NYSAR3 looks forward to including you among the select group of exhibitors and sponsors of our upcoming Annual Conference.
Transportation
Looking for a rideshare option to and from Cooperstown for the conference? Have an extra seat in your car? Please keep an eye out for additional information on the Whova Community Board where we will be seeking to coordinate rideshares between conference attendees – to both lower our carbon footprint and expand access to the event, and maybe make a new friend!
BY PLANE
Flights are available to the following large airports:
BY TRAIN
Take the train to one of the two nearest Amtrak stations: 1 (800) 872-7245
BY BUS
Trailways offers service to Oneonta, located 33-minutes south of Cooperstown. Call 800-858-8555.

Then, one can catch the Oneonta Public Transit bus to Cooperstown. See below.

Oneonta Public Transit (OPT) Oneonta to Cooperstown bus line. Call (607) 432-7100 for details.
BY AUTOMOBILE
From the west (Syracuse): I-90 Thruway Exit 30 at Herkimer (Rt. 28).
From the east (Albany): I-90 Thruway Exit 29 at Canajoharie (Rts. 10, 20, and 80) or I-90 Thruway Exit 25A and take I-88 to Duanesburg (5 miles), then Rt. 20 west to Rt. 80 south.
From the south: I-88 & Rt. 28 (Binghamton/Oneonta/Cooperstown).
From the North: Routes 28, 80 South and County Route 31 South.
Low-waste Event
We are pleased to make our events as low-waste as possible.
This year you can expect:
Paper recycling bins
Food composting bins
No plastic silverware
No plastic cups
Paperless agendas (see the agenda on the Whova App)
Reusable name badges (return at the end of the conference)
You can participate by:
Bringing your own water bottle or coffee mug for fill-up
Download the Whova (pronounced Whoo-va) App to eliminate the use of agendas and to communicate with others at the conference. A small amount of paper agendas will be available.
Bring your own carrying tote or bag to pickup promo items in the Exhibitor Hall.
Bring your own washable cloth napkins instead of using hotel napkins at snack tables or to quickly wipe up spills, dry out your coffee mug to put back in your bag, or use when you go to dinner instead of paper napkins. Concerned you'll forget them? Pack some in your car, purse or reusable bag.
When dining out, order a smaller meal/portions to reduce food waste, or bring your own reusable take-home container to the restaurant. Ask if the restaurant is opposed to sharing meals.
Taking pics with your phone of displays, business cards or brochures you may only toss away later.
What other ideas do you have? Post them on the Whova Community Board (when operational).
Safety at the Annual Conference
NYSAR3 is taking safety precautions to ensure the in-person event is as safe as possible. Precautions for in-person attendees include:
Attendees should follow the CDC Guidelines for travel as well as for Community and work.

Conference attendees are asked to please stay home/switch to virtual if they are experiencing any Covid-19 symptoms, and/or have recently been exposed to anyone who has tested positive.

Available hand sanitizer at Registration table and throughout conference area.
The Otesaga has a Commitment to Care for their guests so you can feel safe and welcome.
Together, we can all work to keep everyone safe.