COVID-19 Update: EVENT CANCELLED
Due to health and safety concerns caused by COVID-19, the NYS Organics Summit has been cancelled. All registered attendees will receive a full reimbursement. Please stand-by as our reimbursement coordinaotrs begin this process immediately.
Registration & Pricing – Event Cancelled!
Early Bird Registration

Normal Registration

NYSAR3 Member

Day 1 & 2

$120

$150

Day 1

$90

$120

Day 2

$60

$90

Day 2 Add on - Lunch

$25

$30

Day 2 Add on - Lunch & Tour

$30

$35

Non Member

Day 1 & 2

$160

$190

Day 1

$130

$160

Day 2

$90

$120

Day 2 Add on - Lunch

$30

$35

Day 2 Add on - Lunch & Tour

$35

$40

Student

Day 1 & 2

$60

Day 1

$45

Day 2

$30

Day 2 Add on - Lunch

$25

Day 2 Add on - Lunch & Tour

$30
Albany Capital Center: Health & Safety
The health and safety of visitors at the Albany Capital Center is of their highest priority. Sanitizing dispensers are readily available throughout the facility for both patrons and employees as well as CDC posters in all of the restrooms to remind visitors of proper hand washing techniques. They have also increased cleaning staff to ensure all surfaces are sanitized and cleaned thoroughly.
Summit Details:
Location: Albany, NY | Albany Capitol Center
Dates: April 7-8, 2020

Keynote Speaker: Nora Goldstein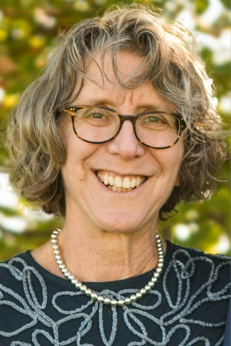 Nora Goldstein, editor of BioCycle, will discuss the national trends of organics recycling, how New York State fits into the national picture and what she foresees as the future of the organics management industry. Nora has authored numerous articles on all facets of zero waste, food recovery and recycling, organics collection, composting and anaerobic digestion. She received the US Composting Council's Hi Kellogg Award for Outstanding Service to the Composting Industry, and the American Biogas Council's Biogas Visionary Award.
USCC Young Professionals Networking Event
Sponsored by Nova Products

Are you a student, young professional or maybe new to the composting industry? Join us in meeting one another and hearing about the various opportunities offered through the U.S. Composting Council and the USCC Young Professionals Committee. Learn more about the USCC Young Professionals.
Book Signing by James McSweeney, Author of Community-Scale Composting Systems
Community-Scale Composting Systems is a technical resource for farmers, designers, service providers, organics recycling entrepreneurs, and advocates of all types, with a focus on developing the next generation of organics recycling infrastructure that can enable communities to close the food-soil loop in their local food systems. Copies of this book will be available for purchase at the Summit. James McSweeney will be available to sign books in addition to presenting Tuesday April 7th on Incorporating Food Scraps into Yard Waste Composting Facilities.
Featuring Love Compost: Pop-Up Gallery
Sponsored by Casella Organics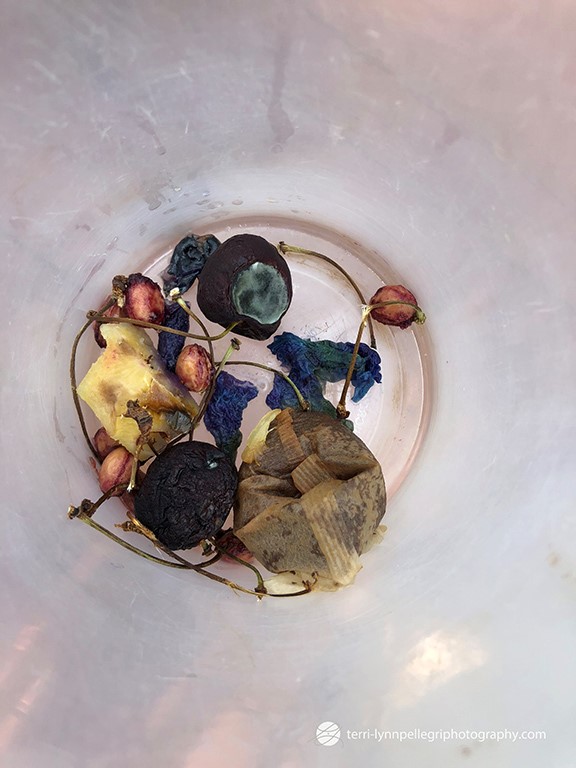 LOVE COMPOST is a collection of photographs by Saratoga Springs based photographer, Terri-Lynn Pellegri. This year, NYS Organics Summit 2020 will feature a pop-up gallery of her work. This art installation will include framed images, and photo canvases that will be available for purchase. As a passionate backyard composter, Terri-Lynn has found beauty in the food waste, primarily from her own kitchen. What was a momentary observation became a meaningful photographic meditation, and a pathway to a grander gesture. As LOVE COMPOST evolved, it has come to include COMPOSiTions, the creation of works using the discarded organic materials of restaurants and businesses that already compost, to encourage and celebrate their efforts. These images are accessible, universal, and are a powerful, visual gateway to further conversations about soil health and the value and necessity of composting and its vital role in renewing and sustaining the Earth. For more information on Terri-Lynn and her work. Find Terri-Lynn on Facebook and Instagram.
Student Sponsorships Now Available!
Are you a student interested in attending the NYS Organics Summit, but don't have the funds to do so? Now is your opportunity! In addition to student-priced registration, five student sponsorships are available on a first come first served basis from JSA. Each sponsorship will cover the registration costs for the day and a half summit for a qualifying student.
Qualifications: Student of any kind – high school student, college student, graduate student, trade school student, homeschooled, etc.
Requirements: Each sponsored student commits to applying a regenerative action learned from the Summit to their home, community, academic institution, studies or business.
Email Kristine.Ellsworth@dec.ny.gov if you are interested. Provide your name, school and what you look to take away from the Summit.
JSA Sustainable Wealth Management is an investment advisory practice, and a certified B Corp committed to having a positive effect on people and the environment.
Tour at Town of Bethlehem Compost Facility
Sponsored by Elizabeth Whitehouse
Visit a large municipal compost facility at an exciting time in its 20-year history. Attendees of this year's Summit will see the Town of Bethlehem's composting facility first-hand, including the infrastructure and operational steps they are taking to transition from two decades of processing yard waste to now incorporate food scraps. The tour will include a demonstration of the Aerated Static Pile (ASP) equipment that will be used to process food scraps on a larger scale, discussion of how the new statewide organics law is influencing their plans, and a sneak peek into the Town's new project with SUNY Cobleskill utilizing drone technology to estimate compost pile volume. Tour given by Dan Lilkas-Rain, Bethlehem Recycling Coordinator
Vendor and Sponsorship Opportunities
See our vendor and sponsorship opportunities below to see how you can help support the 2020 Organics Summit while boosting your presence to more than 150 materials management professionals. Please contact Kristine Ellsworth with any questions or for more information.
Download Vendor and Sponsor Packet for more details.
Vendor Booths

NYSAR3 Member

$450

Non NYSAR3 Member

$550
Sponsorships

Breakfast

$300 each

SOLD OUT

Refreshment Break

$300 each

SOLD OUT

Tuesday Lunch

$400

SOLD OUT

Tuesday Evening Reception

$400

SOLD OUT

Tour at Town of Bethlehem Composting Site

$250

SOLD OUT

USCC Young Professionals Mixer

$250

SOLD OUT
Hotel Information
There is no hotel specific room block for the 2020 NYS Organics Summit. Below are some hotel options in the surrounding area. When booking a hotel room, ask about available parking and shuttle services.
| | | |
| --- | --- | --- |
| Hotel | Distance to Albany Capital Center | Offers State Rate |
| | 290 feet | No |
| | 0.2 miles | Yes |
| | 0.3 miles | Yes |
| | 0.4 miles | Yes |
Prioritizing Zero Waste Practices
We are partnering with venues and vendors to help us implement zero waste practices at the Summit. Working with Mazzone Catering, the summit menu will feature a specialized hors d'oeuvre and signature cocktail utilizing food that might have otherwise gone to waste. Food scraps from the event will be picked up by FoodScraps360 for composting and we will be working with Discover Albany to donate any excess food from the event.
___________________________________
Thank you to our Vendors and Sponsors